My Time At Portia Twitter Screenshot contest – Win a Team17 game of your choice!
---
My Time At Portia is now available on Steam Early Access. To celebrate the release, we are holding a screenshot contest and 5 winners will win a Team17 game of their choice!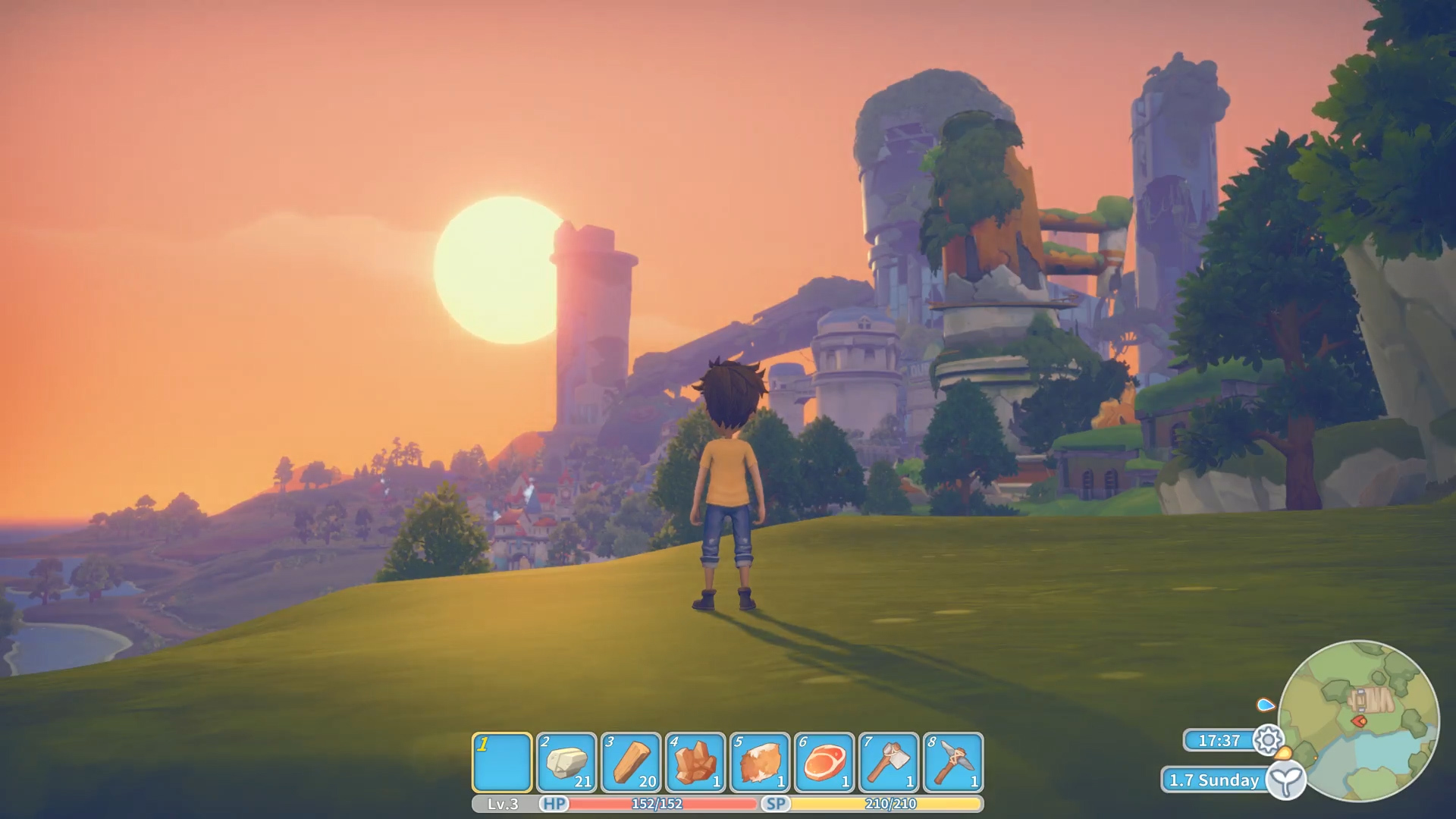 To enter, you'll need to capture a nice screenshot showing the beautiful scenery in My Time At Portia. This could be your favourite location, or somewhere you've just discovered. Share this on Twitter with the hashtags #MyTimeAtPortia and #PortiaSnaps between now and Tuesday 6th February and we'll pick our five favourites.
We'll be judging screenshots based on originality, creativity and composition, but don't forget to include both hashtags in your post too. We'll be retweeting our favourites and announcing winners once the contest is closed.
Full terms and conditions can be found below.
Good luck!
If you'd like to stay up to date with My Time At Portia, keep an eye on these channels...
https://www.facebook.com/MyTimeatPortiaOfficial/

https://twitter.com/MyTimeAtPortia
https://discordapp.com/invite/mtjuyes

Competition Terms and Conditions
1.
The Promoter of this competition is Team17 Digital Limited (Team17) of Castleview House, Calder Island Way, Wakefield, West Yorkshire, WF2 7AW.
2. The title of the competition is My Time At Portia Twitter Screenshot Contest
3. Entry is free to all eligible users of the game who satisfy the requirements detailed below. 4.
The competition will run from 13:00 GMT on 30th January 2018 until 17:00 GMT on 6th February 2018. Any entries received by the Promoter after this point will not be considered.
5. The competition is open to users of the game across the world except:
1. residents in Germany, India, Canada or Australia;
2. employees of the Promoter, or their families or agents; or
3. any other person connected with the administration of the competition.
6. All entrants must be over 16 years of age or have the consent of their parent or guardian to enter the competition.
7. Multiple entries are permitted. The Promoter accepts no responsibility for any entries not received for any reason.
8. By submitting an entry, you are agreeing to be bound by these terms and conditions.
9.
All entries will be reviewed by the "Panel of Judgment", composed from members of the Promoter. The Panel of Judgment shall select the top entry which best satisfies the judging criteria.
10. The judging criteria shall be as follows: picture quality, originality and creativity
11.
The decisions of the Panel of Judgment shall be final and no correspondence or discussion will be entered into. Odds of winning a prize depend on the number of eligible entries received and each entrant's ability to provide the winning criteria. Winner(s) will be notified by private message through their means of entry and announced on to general public on social media and websites belonging to the Promoter.
12. Winner(s) will receive a download code for a Team17 game of their choice – subject to availability.
13. No cash alternative prizes will be offered, prizes are not transferable and are subject to availability.
14.
The prize is supplied by the Promoter who reserves the right to replace the prize with an alternative prize of equal or higher value if circumstances beyond the Promoter's control makes it necessary to do so.
15.
By claiming a prize, winners agree that the Promoter can use their name, likeness and place of residence (in the format of 'Rob W of Nottingham, UK') for advertising and promotional purposes and for the purposes of fulfilling legal obligations. Details of the winner(s) may be published on social media belonging to the Promoter, as well as the website www.team17.com and Promoter's newsletter.
16.
By entering the competition, you are confirming that the submission is your own work and does not infringe the rights (including the intellectual property) of any third party. You hereby waive all moral rights in respect of any copyright in the name or copyright material submitted by You. In consideration of You entering into this competition you hereby assign all copyright and other intellectual property rights in the name and content submitted by You and accept that Promoter may use such name and content for any purposes whatsoever, including marketing and promotional purposes, in whatever media and format. You agree to allow the Promoter to display any name or image you submit. You accept that the Promoter may alter the visual appearance of the name and images before they are displayed.
17. The Promoter reserves the right to hold void, suspend, cancel, or amend the prize competition where it becomes necessary to do so.
18. The Promoter reserves the right to vary any of these Terms and Conditions without notice. In such event the Promoter will make reasonable efforts to communicate any change with entrants.
19. If there is any reason to believe that there has been a breach of these terms and conditions, the Promoter may, at its sole discretion, reserve the right to exclude you from participating in the competition.
20. Any personal data provided to us in connection with this competition will be held and processed in accordance with the Promoter's Privacy Policy. Promoter may also use that data for administration of, and communication in connection with, this competition. By submitting your personal information in connection with this competition you consent to the processing of your personal data as set out above and you confirm that the information is accurate and complete. Promoter excludes liability to the full extent permitted by law for any loss, damage or injury occurring to the participant arising from his or her entry into the Competition or occurring to the winner(s) arising from his or her acceptance of the Prize.
21. These rules are governed by the laws of England and Wales and any dispute relating to the promotion will be subject to the exclusive jurisdiction of the English courts.